Bid on Baseman's Art in LACE Annual Benefit
We are happy to share the news that Gary Baseman is taking part in Los Angeles Contemporary Exhibitions/LACE Annual Benefit Art Auction on May 29, 2019, at Vibiana with a special reception by Redbird & Vibiana Chef/Owner Neal Fraser. Click here to bid online to acquire your own original drawing by Baseman made in 2017.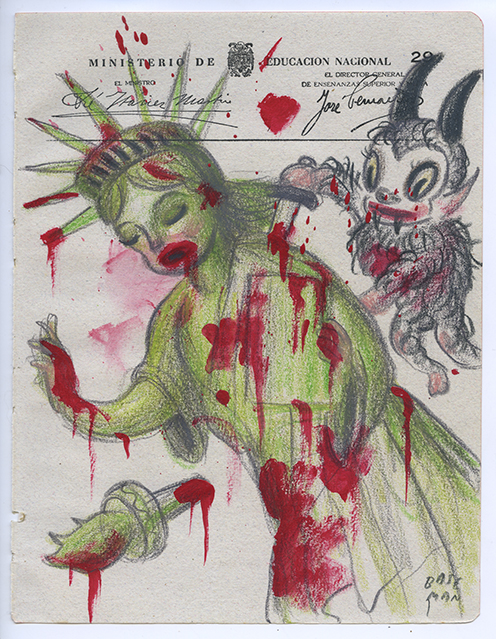 As LACE enters its fifth decade as the longest-running contemporary artist space in Los Angeles this auction enables them to continue its vital role of supporting artists to take creative risks. Purchase your ticket or join the host committee here.