1800 Tequila Launches Limited-Edition Bottles Sculpted by Gary Baseman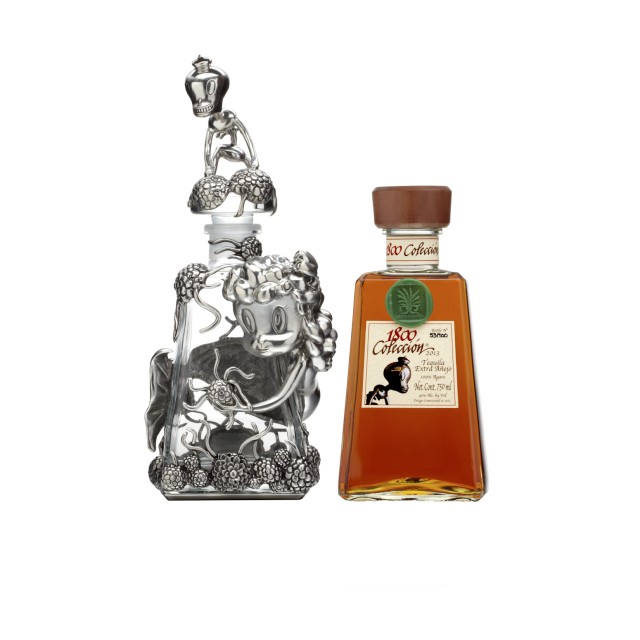 1800 Tequila announces the launch of their new limited-edition bottles of extra añejo tequila and one-of-a-kind decanters sculpted by artist Gary Baseman.
Only 40 bottles of this exceptional, handcrafted tequila will be available in retailers across the country.
Baseman's pewter decanter design, named "Sirena Del Deseo" (translates to "Mermaid of Desire"), tells the tragic love story of true love and the fight to achieve it. The tale, about a Mexican warrior who perishes in the sea after traveling into the ocean depths in search of his enchanted mermaid, was the brainchild of Baseman, who was inspired by a trip to Mexico to witness the 1800 Tequila production process. The handmade decanter, which took close to three years to create, exhibits Baseman's artistic philosophy of "the beauty of the bittersweetness of life".
"I am incredibly honored to have had the opportunity to work with 1800 Tequila to create an iconic decanter to celebrate such a special spirit" says Baseman. "This design exemplifies my appreciation of Mexican culture, craftsmanship and creativity. I hope that tequila aficionados everywhere will have the opportunity to experience Colección and that this special decanter will become coveted by art collectors and tequila lovers alike."
Read more at Forbes.com